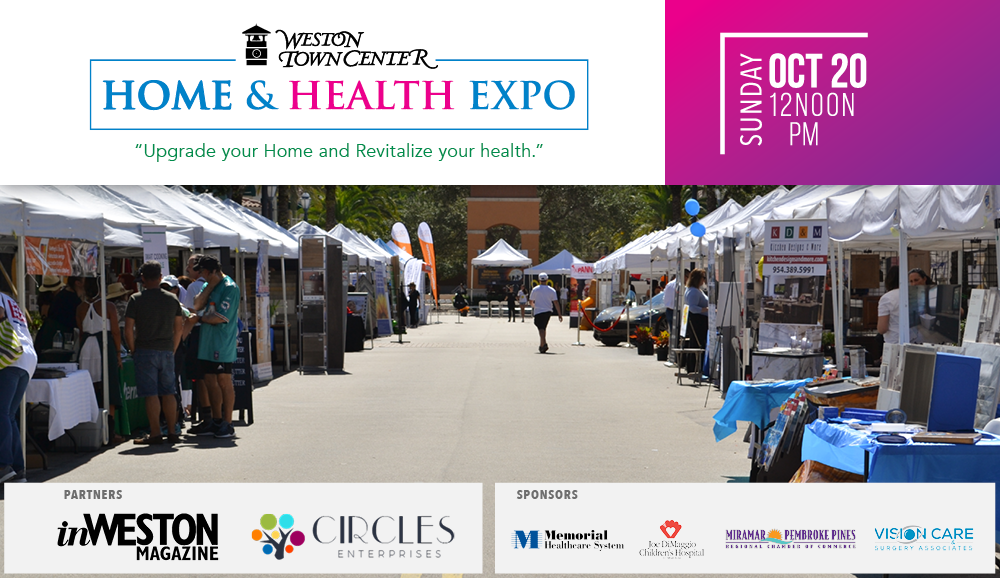 2019 Home and Health Expo
Join us for the Home Expo Show • Sunday, October 20, 2019 12pm – 6pm
Now is the time to upgrade your home and revitalize your health. Weston Town Center presents the WTC Home and Health Expo on October 20th from 12pm to 6pm. Here you will find everything to renovate your home and achieve a healthy lifestyle!
Weston Town Center, located in the heart of Weston, is a wonderful, family friendly venue with over 60 booth locations, restaurants, shops, kids zone and more, which is turned into a home and health market for the day, offering a wide variety of related businesses products and services.
With our great on-site opportunities and multi-media campaign prior the event, your company will be able to reach hundreds of potential new costumers, generating sales and positioning your product or service for future sales during and after the show.
You're sure to find something irresistible inside!